Always Welcome in Every Community
Nationwide Membership enables you to visit any participating Y in the United States through membership at your "home" YMCA (your home location is the facility that enrolled you as a member and that collects your membership dues).
Though the world may be unpredictable, one thing remains certain- the Y is, and always will be, dedicated to building healthy, confident, connected and secure children, adults and communities.
The Y is made up of people of all ages and from every walk of life working side by side to strength communities. Together we work to ensure everyone, regardless of gender, income, faith, sexual orientation or cultural background, has the opportunity to live life to the fullest. We share the values of caring, honesty, respect and responsibility – everything we do stems from it.
Your membership card will provide free access to any YMCA in the United States. Some restrictions may apply. Photo ID may be required. Read More
Group X (Exercise)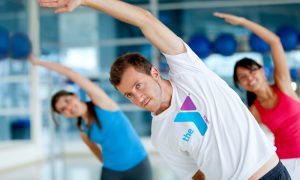 Individualized fitness programs are available to members FREE of Charge.
Group X (Exercise) classes are included in your YMCA membership. Classes include Step Challenge, Spinning, Power Pump, Boot Camp, TRX, Zumba, Kardio-Kick, Yoga & Much More. Our group X room is equipped with a custom wood exercise floor designed to make exercising safe and comfortable. For information about class descriptions and schedules, please call the Member Services Desk.
Fitness Testing
Complete wellness assessment featuring the Tri-Fit 600 testing system for individuals who want the most information about their physical well-being.
Body Comp Testing
Your Valdosta and Lake Park YMCA now offers an accurate body composition measurement system that is fast, easy and non-intrusive. This one-step system, manufactured by the Tanita Corporation, looks like an ordinary bathroom scale, but it is much more. After you input your age, gender and height, you will simply step onto the platform and your body content and your weight is calculated automatically in less than a minute.
Personal Trainer
Lose Weight – Tone & Build Muscle – Sculpt Your Physique – Improve Your Health & Flexibility – Exercise Safely
Circuit Training Rooms
Well equipped weight training rooms featuring equipment by Med-X, Flex, Strive, Icarian and BodyMasters
Free Weight Rooms
Free weights and selectorized equipment by Icarian, Strive, Flex, High Tech, Hammer Strength and BodyMasters. Custom programs available for all levels of exercisers.
Cardiovascular Training Center
Featuring the latest treadmills, stair climbers, EFX elliptical trainers, upright recumbent and virtual reality exercise bikes. Listen to music or watch your favorite TV show on our Cardio-Theater entertainment systems.
Women's Center
The YMCA Women's Center is a place where women can exercise in comfort and privacy. It is staffed seven days a week with female instructors who design custom programs to meet individual needs and goals. No appointment is necessary to see a fitness instructor! We offer the latest equipment to accommodate our female members.
SGMC Phase III Cardiac Rehabilitation
The SGMC Phase III program is located at the Valdosta YMCA. SGMC staffs this program with a certified RN and exercise specialist. The program is designed for those who have completed Phases I and II of a cardiac rehabilitation program and for those who suffer from heart disease, hypertension or diabetes.